We offer modern, economical passive houses permanently connected to the ground. The waiting time for a house with building permission is approximately 2 months from receipt of permission.
We offer comfort homes – fully equipped and ready to move in – as well as exclusive homes – with further amenities and extras of sophisticated design.
The size, layout, finish and furnishings of the house are each time designed by an architect and
configured according to the client's guidelines. The client can choose to forgo some of the offered products or supplement the design with additional elements, either from the exclusive package or from outside the template.
Any order – regardless of the standard of finish – can be added to:
gazebo/terrace (with or without roof)
transport of the house anywhere in Europe
foundation and levelling of the house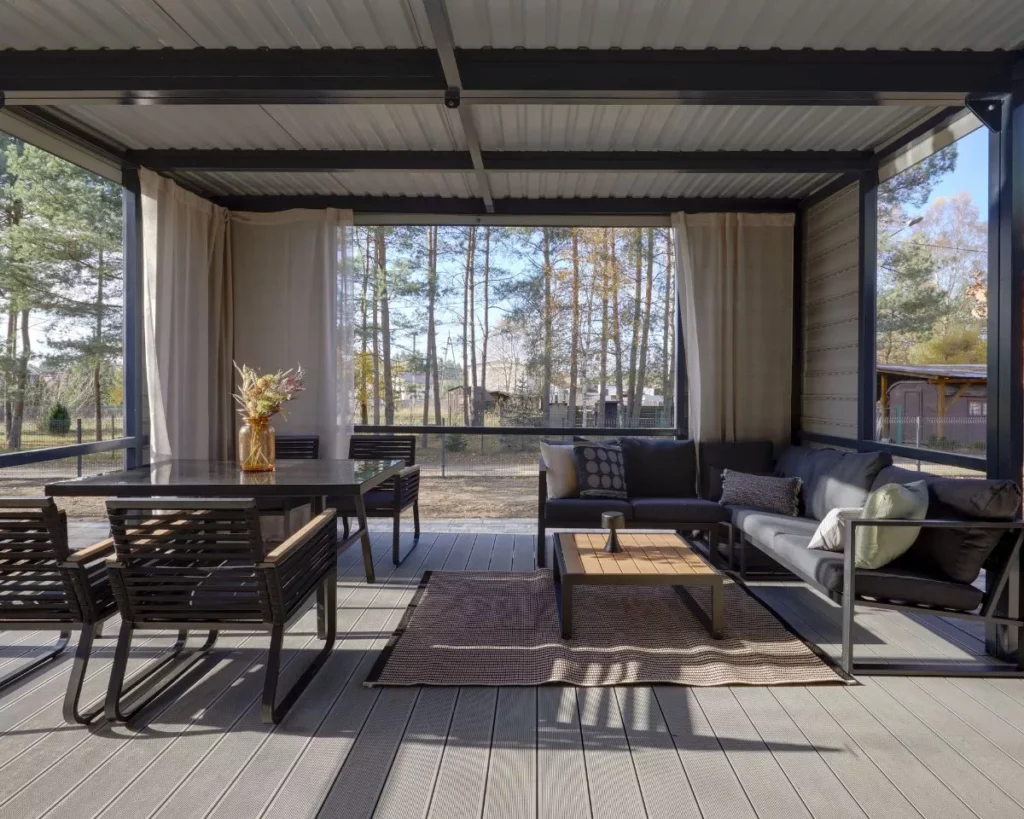 A house with building permission is an excellent solution for your business. We create, among other things, mobile offices, employee cottages and camping centres. Choose Vero Homes for your business.