The fully equipped 35 sq.m. mobilehome includes everything you need: living room with kitchenette, bedroom, bathroom and storage/wardrobe room. This is enough space for 1-2 people. Of course, we are open to your suggestions – we will adapt the layout of the rooms to suit your needs.
View photos of one of the completed houses
View floorplan of one of the completed houses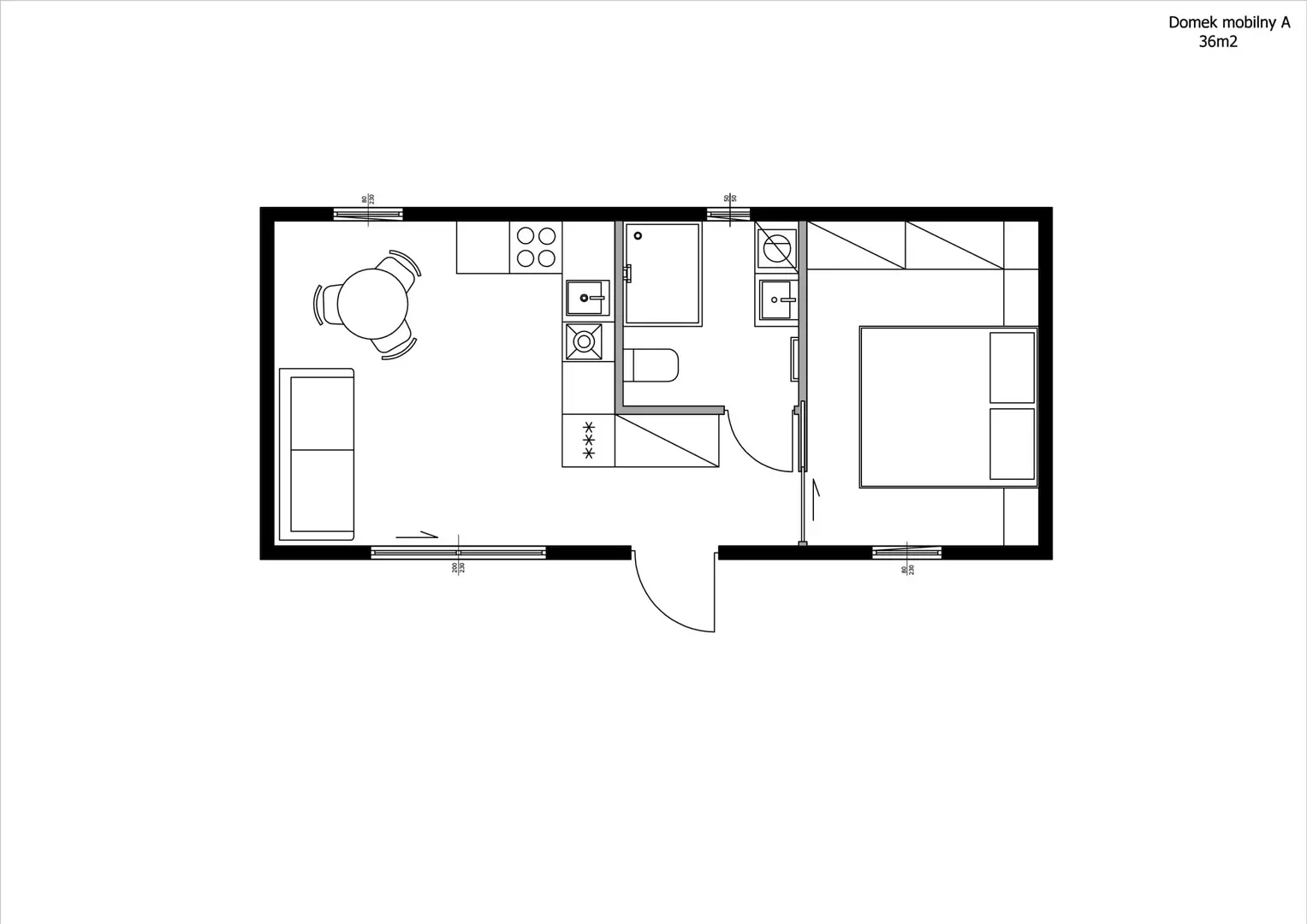 Request an interview with our advisor
If you want to know more or need support in choosing the best solutions for you, please contact us.