The 63 sq.m. Vero Homes mobile home is a truly spacious, comfortable home with up to 3 bedrooms, 2 bathrooms and a large living room with kitchenette. Depending on our needs, we can design an office, children's rooms, a spacious dressing room and two bathrooms in the house. There are quite a few possibilities – the effect will depend on your needs and preferences.
View photos of one of the completed houses
View floorplan of one of the completed houses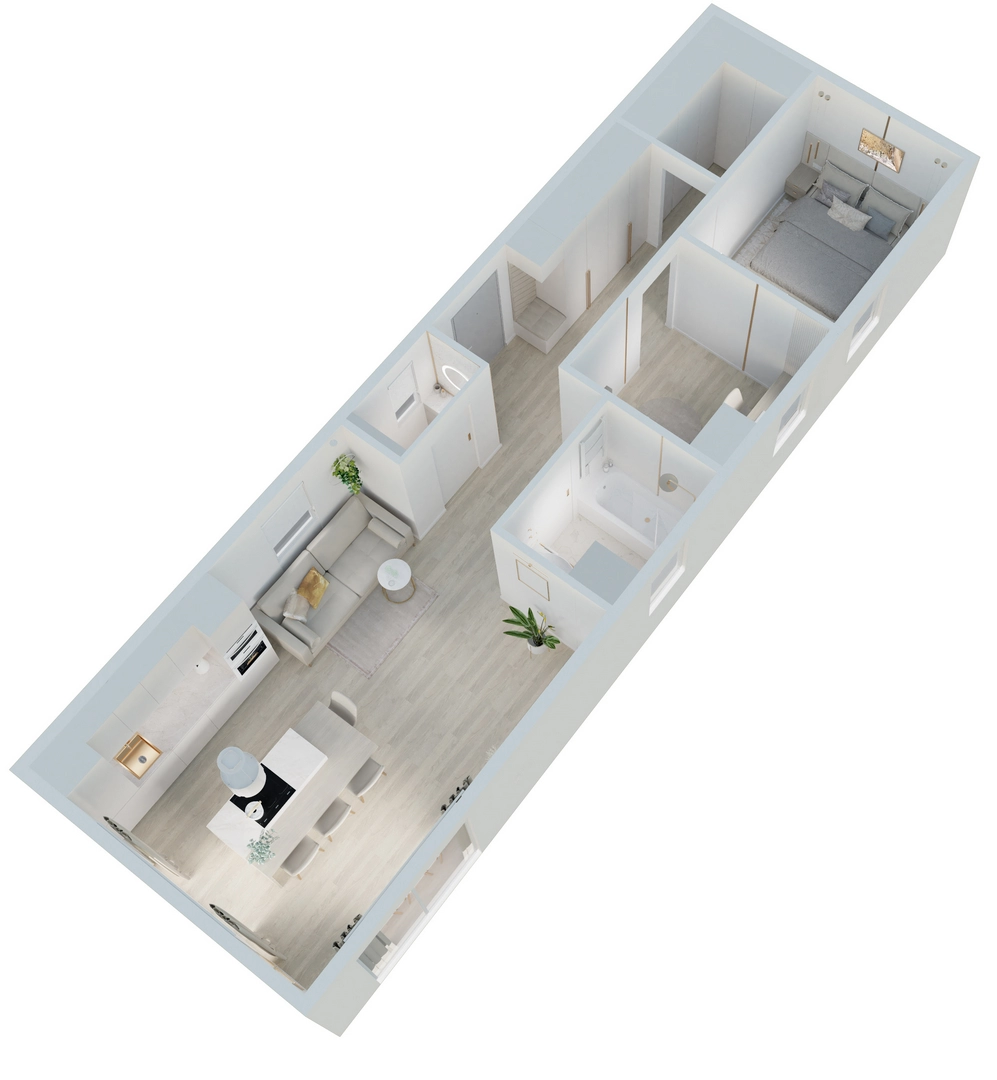 Request an interview with our advisor
If you want to know more or need support in choosing the best solutions for you, please contact us.