If you have a plot of land and would like to benefit from it, dream of having an office close to nature, want to expand yourhotel facilities or have employees you need to provide accommodation for - choose a Vero Homes mobile house!
You can use the mobile home in many ways, including for your business. Vero Homes are order-made houses, so we are able to tailor the property to your needs (the customer decides on the size of the house, the layout of the rooms, the finishes and furnishings).
We are open to cooperation with the tourism industry, hotel industry, construction industry, catering industry, etc. Mobile homes are versatile – they allow business to be run wherever there is a need. By being cost-effective, energy-efficient, they quickly provide a return on investment and allow profits to be optimised.
We encourage you to contact us and let us know your expectations. We will prepare an individual offer taking into account your wishes.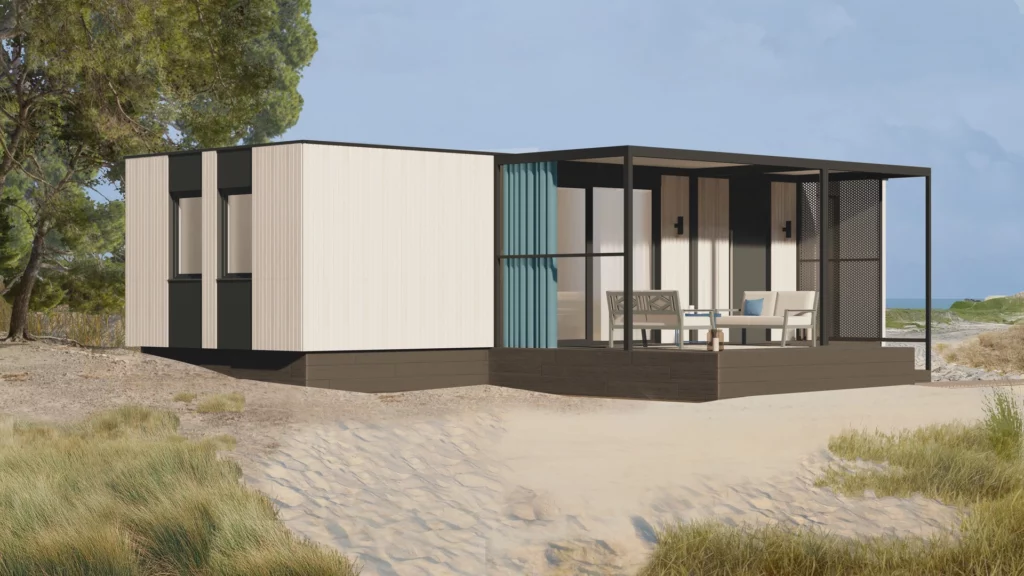 Here are some ideas for using Vero Homes for your business: